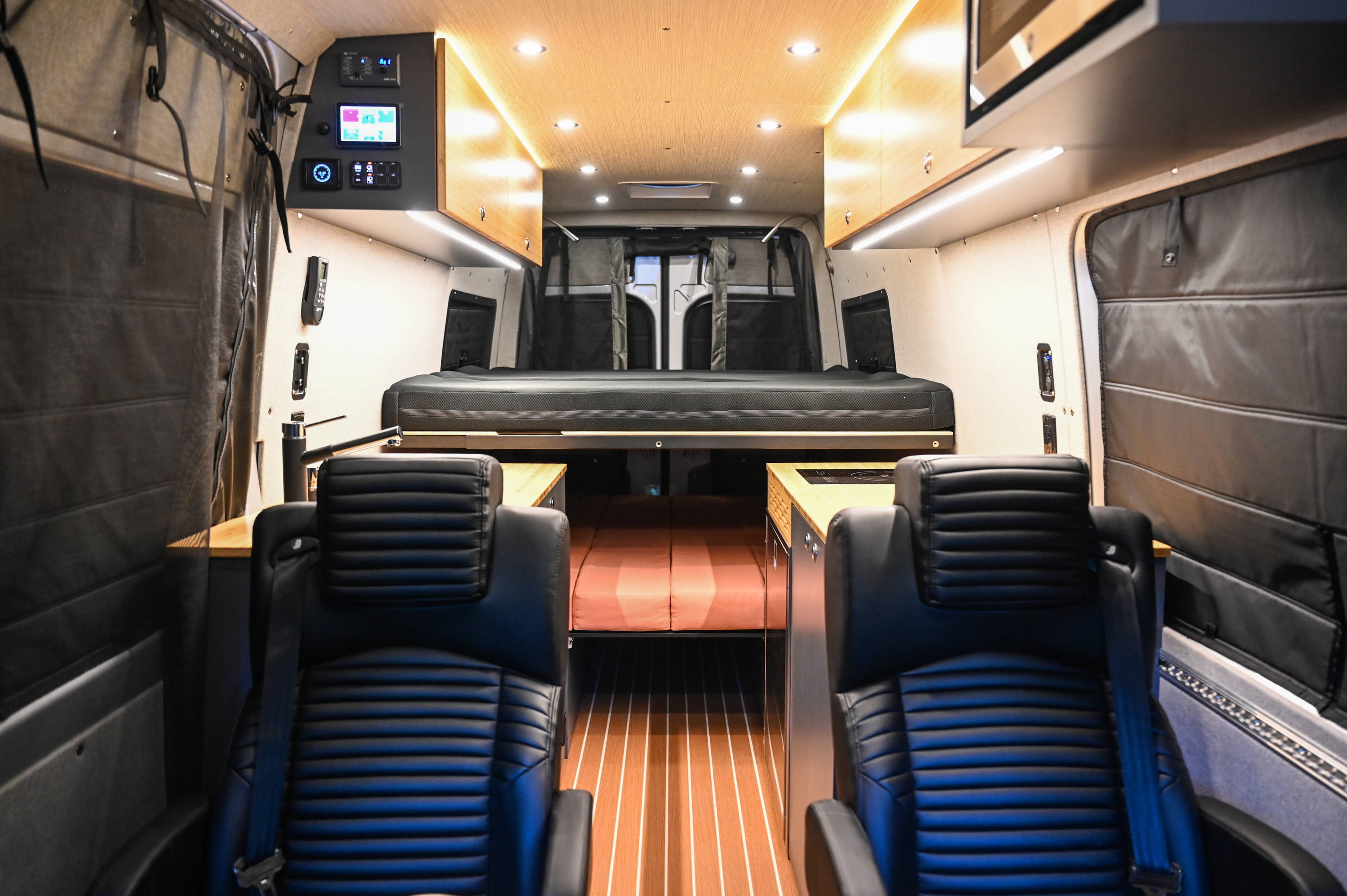 Cascade Series Semi-Custom Layout
The Mazama Layout is named after the mountain most know as Crater Lake in the cascade range. This layout sleeps four people, two in each of the bunk beds in the back. It seats four legally in DOT approved, JMG seats with 3pt harnesses so you can get to your destination safely and in comfort!
The Mazama is our most modular layout; with a removable upper bunk, so you can seat 10 in your van; removable lower stringer so you can transport your bikes inside; removable seats if you want a little extra mobility when the kids are gone; and a hidden toilet compartment that can be used for storage if you don't need the loo.
MAZAMA FEATURES:
Seat 4 / Sleep 4
170" Sprinter